Nand Kishore Chaudhary, a social entrepreneur, is the founder of Jaipur Rugs, one of India's largest manufacturers of hand knotted rugs, and is often referred to as the 'Gandhi of the Carpet Industry'.
With just two looms and nine artisans in 1978, his journey four decades later stands at Jaipur Rugs becoming a global social enterprise, exporting to over 60 countries while providing sustainable livelihood to 40,000 artisans, in 600 remote villages across five states in India, out of which 80% of them are women.
A journey of four decades, countless stories, and an indomitable spirit; full of love, compassion, and perseverance.
Two Plates and the Purpose
It is rightly said that behind every successful man, there's a determined woman. NK's life partner, Sulochana Chaudhary became his backbone during their journey. Watch this beautiful tale of courage, strength, and perseverance as she takes us to the time when they had just two sets of plates back in Gujarat and how the lesson behind the story drives Jaipur Rug's values today.
"Business is my life just as my family is. I see no difference between the two because there is a deep connection between our family and the organization. Our organization is simply an extension of my family; immediate as well as our artisans."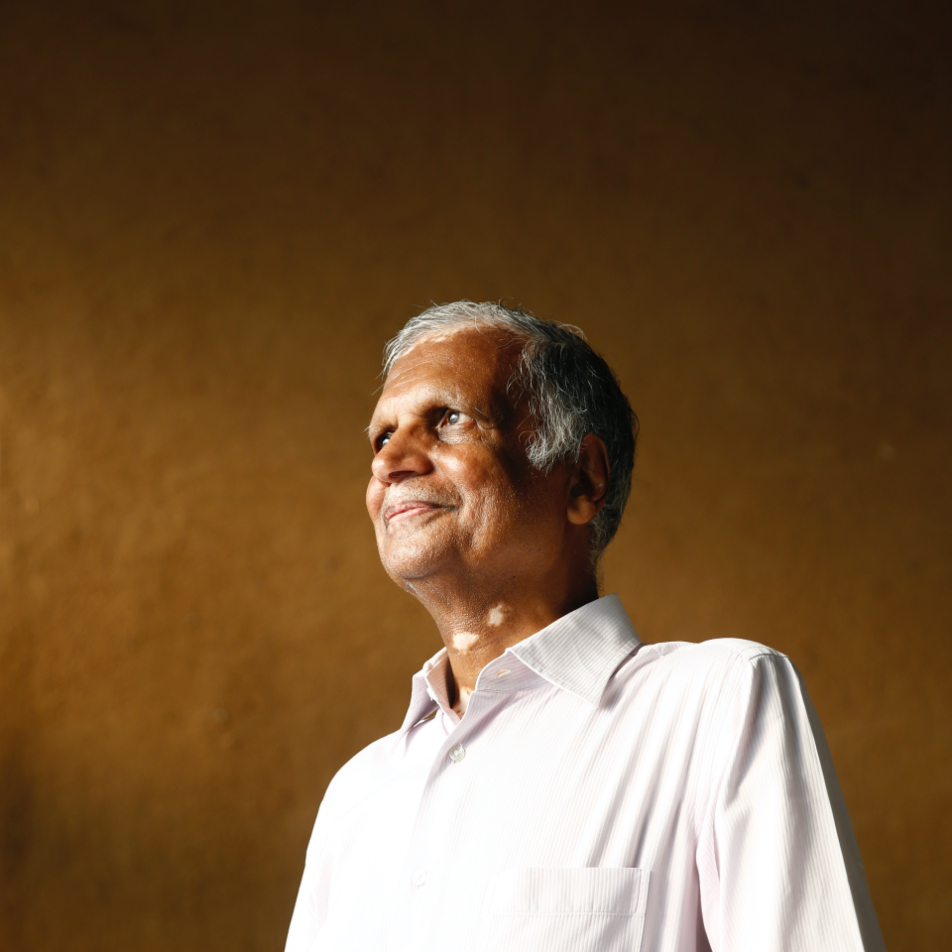 University of Hard Rocks of my life
"I like to call my life journey as the 'University of Hard Rocks of my life' as it was only after college that my real education began."
-NK Chaudhary
Born in 1953 in Churu, Rajasthan in a traditional Marwari family. 
Parents: Bhani Ram Chaudhary and Saraswati Devi 
High School: Government Bagla Senior Secondary School,1970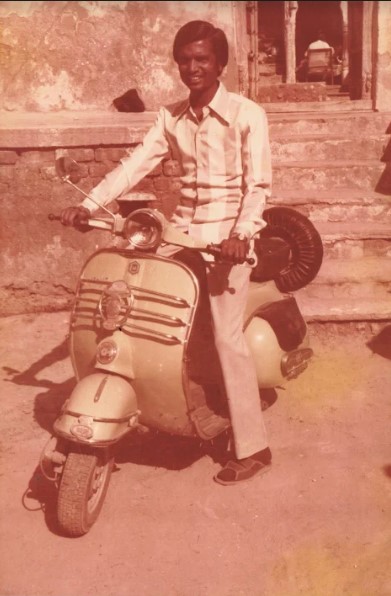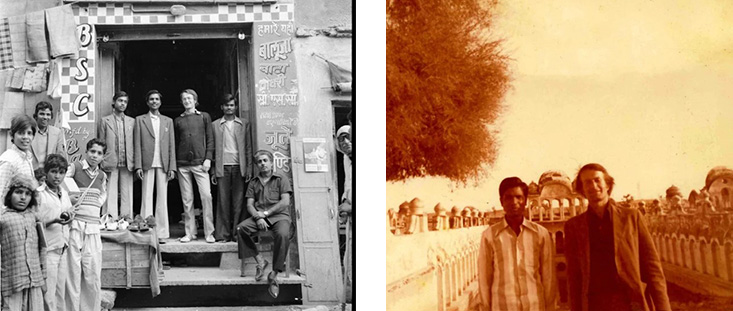 College: Government College Lohia, Churu
NK joined his father's shoe business, 'Bharat Boot House' during college. But soon after college, he left to pursue his own livelihood and wasn't keen on working as a cashier at a bank, although he had the offer. 
During this time, he met Ilay Cooper, a British designer and researcher who had come down to Rajasthan to study Shekhawati Wall Paintings. Nand and Ilay bonded, and Illay became one of the first few to inspire Nand to revive carpets.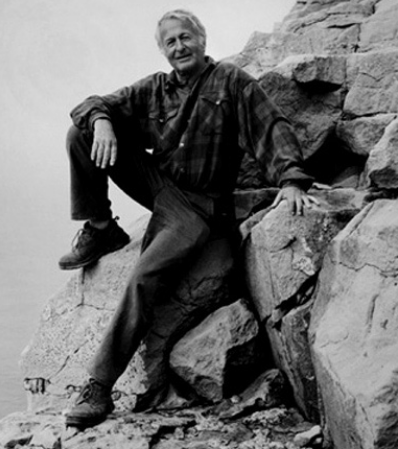 Going around town and looking at historical buildings wasn't something NK used to enjoy but Illay was fond of this. On the other hand, NK liked carpet works and rugs, something which Illay wasn't too fond of.

But both of them still used to accompany each other.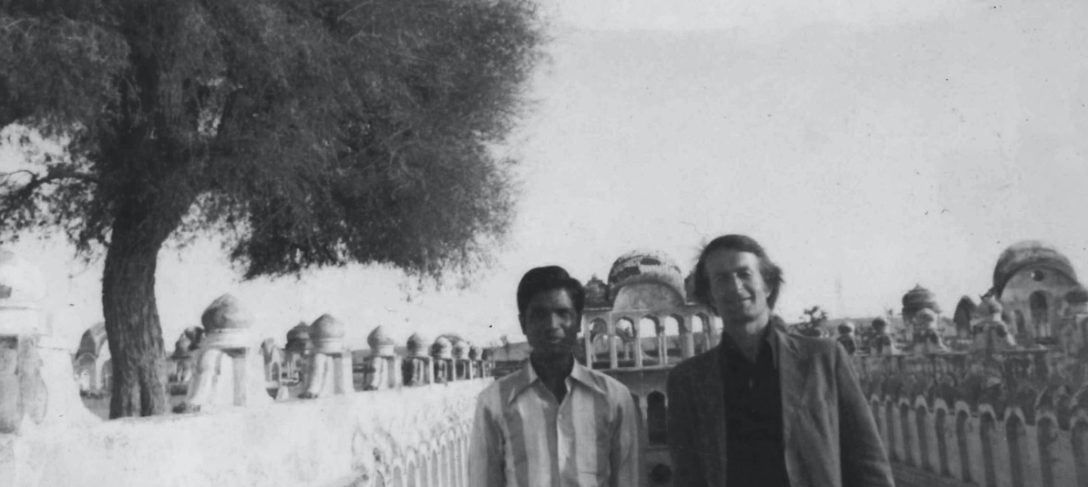 Growing up, Nand was an introverted child but an avid reader and nature lover. He also studied the works of Tagore and Gandhi, and the spiritual texts of Ramayana and Bhagavad Gita. He explored his heritage, recognised his values, and began his journey discovering his life's purpose.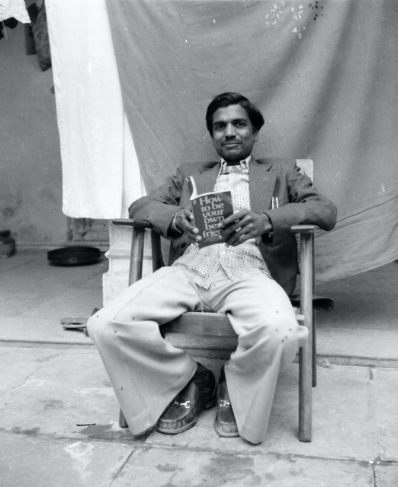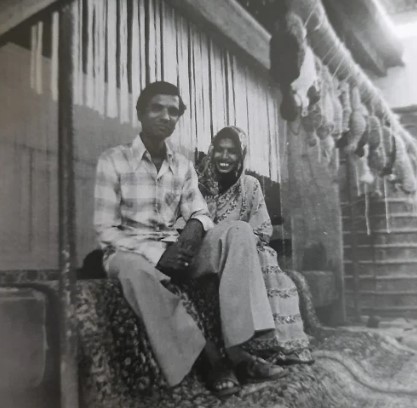 NK always wanted to create a business which fosters and nurtures, and is without exploitation. During college, his professor once asked about the purpose of business. One by one, students raised their hands to offer their perspective. NK raised his hand to speak, saying, "Business is next to love. It is the creator and preserver of civilization." His teacher commented to the class, "This young man will grow to become a successful business entrepreneur with that outlook."
NK took INR 5000 as a loan from his father, and bought a bicycle, some raw material and set up two looms for nine artisans in Churu. An experienced artisan from Beneras was called and NK learned the art along with the other artisans. He worked day and night, and even had his meals at the looms. The first carpets were identical twins, of 6×4 sq ft and they were exported under the name 'Bharat Carpet Enterprise'.
In three years, ten additional looms were added in regions of Ratangad, Sujangad, Laxmangarh and Jodhpur.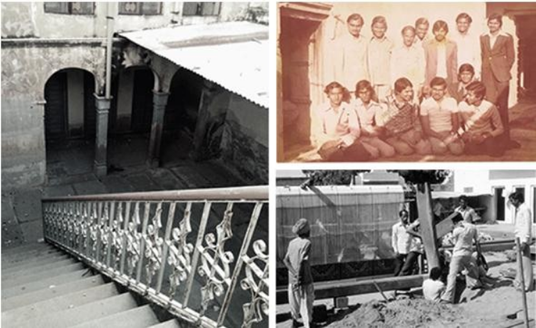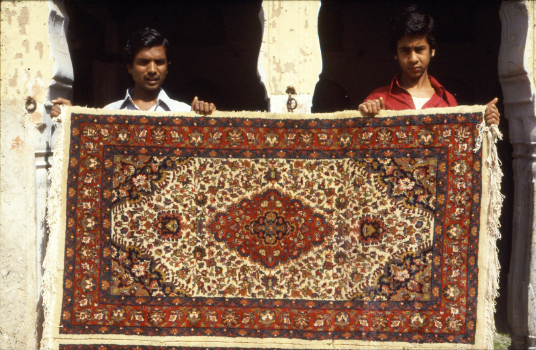 First Media mention by Ilay Cooper, a publication called Inside-Outside featured NK in a title 'More than Revival' by Ilay Cooper.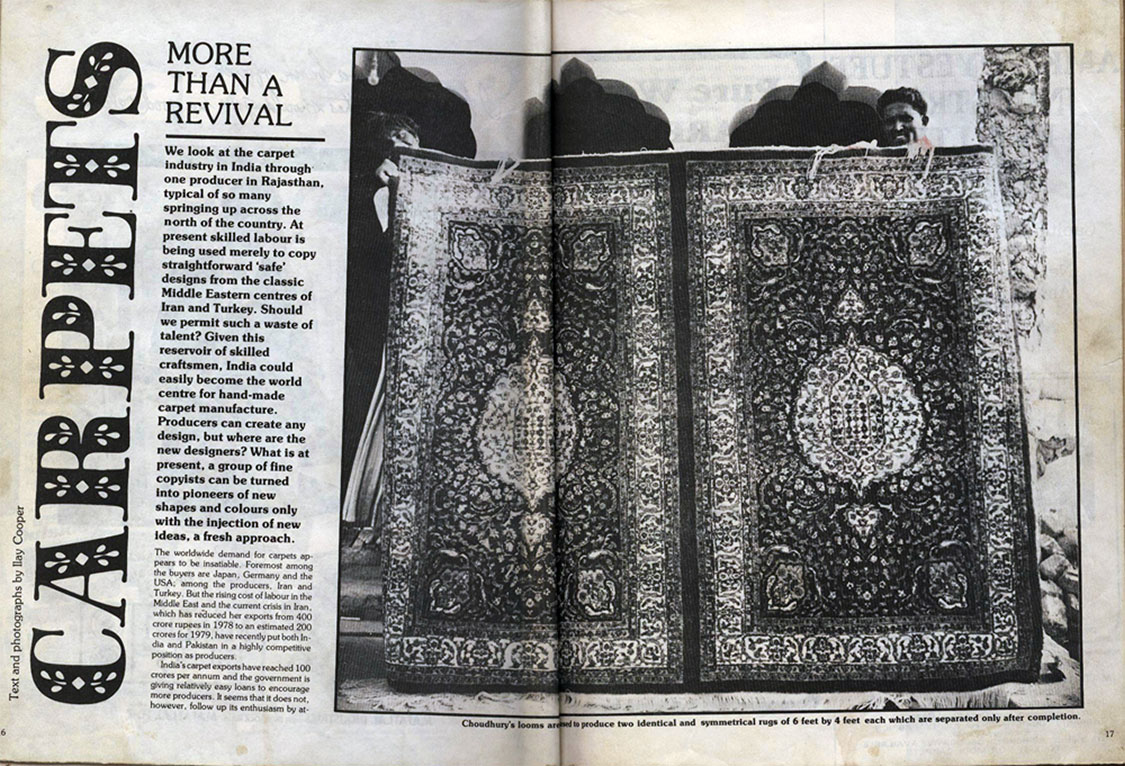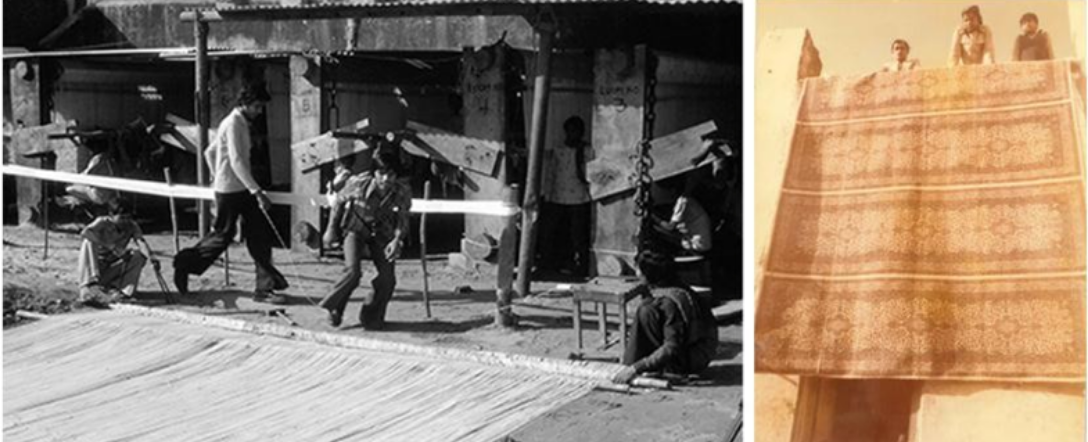 Direct export: After contractors, this was the next step in eliminating middlemen and connecting weavers directly to Global markets.
NK's belief of treating everyone with dignity, empathy, respect and love guided all his decisions, and removing middlemen was one of the most challenging tasks he faced at the time. 
NK moved to Gujarat to connect with tribal artisans, and in time it emerged as one of the company's strongest networks.
In those days, tribals were considered untouchables. But he stayed with them, understood them and their lifestyle. In a few years, the community started regarding him as 'Bhaisahab', which means elder brother. NK also set up a small scale industry at Valsad to initiate exports and continue reducing the middlemen. "On one occasion, a contractor came to me with a gun in his hand, asking me to stop my work. It was then, I knew, that I was doing something right", he says.  
During that time, NK was blessed with  three daughters and two sons.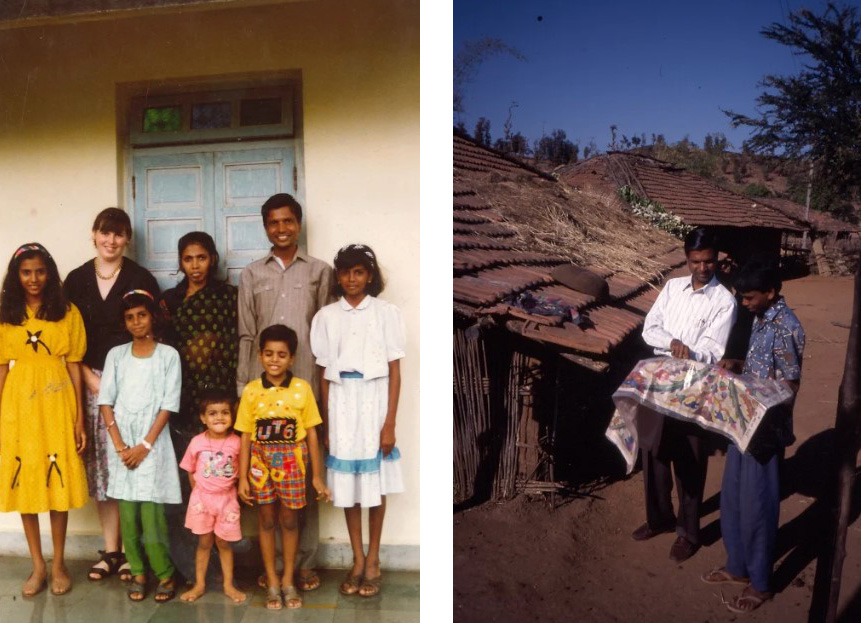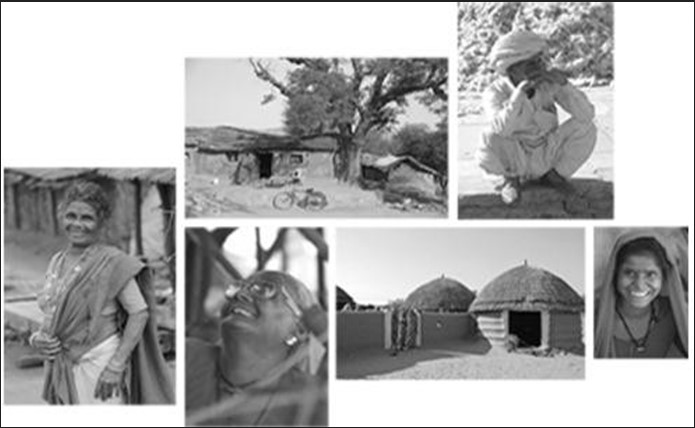 With a growing network of artisans within India's rural belts, the  Government of India granted  Jaipur Rugs the rare  privilege of using  walkie-talkies to monitor and  connect areas.
For him, Gujarat was a great learning period. All along with delivering the best of quality, he continued to bridge the gaps between the two worlds; rural and the rest of the world.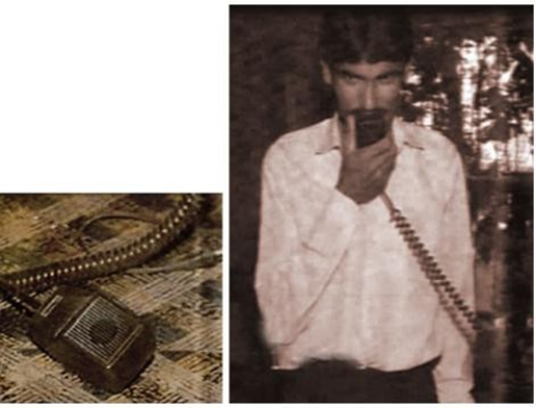 NK accumulated over 6,000 weavers from across the state and distributed awards and bonuses in a first of it's kind celebration done in Gujarat for the Adivasi community.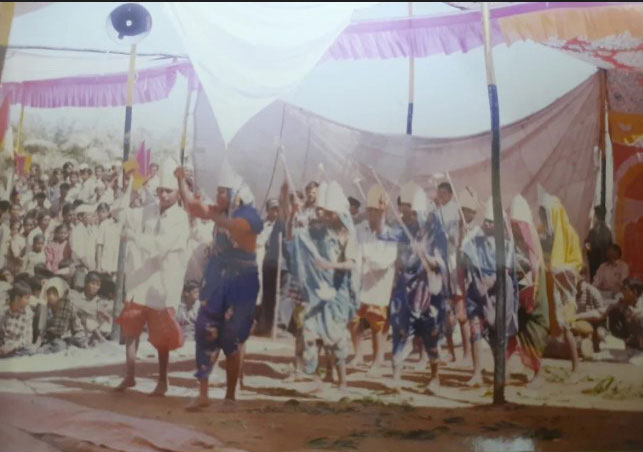 After spending 13 years in Gujarat, NK came back to Jaipur and re-named his business as Jaipur Carpets. To ease distribution in North America, Jaipur Rugs Inc, now Jaipur Living was started in the US. 
NK's first daughter, Asha joined the business as CEO of Jaipur Rugs Inc. while NK kept his focus on the artisans in rural India. 
NK struggled a lot at this time as he dealt with professionals and global business practices. It was a new world for him. "It was a process of self-discovery. I had to own up for all that went wrong," he says.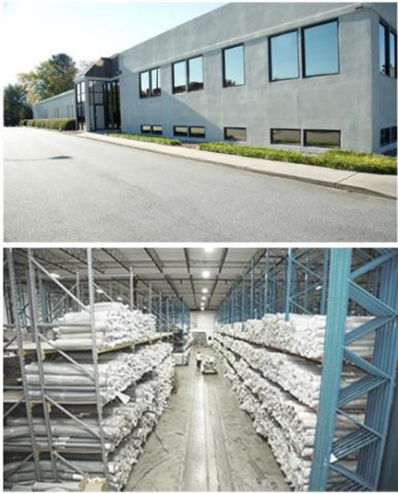 Jaipur Rugs' artisan network crossed 10,000. Over the years, this unparalleled  artisan proposition became the strength of the organisation.
NK's second daughter, Archana Chaudhary joined Jaipur Living, as the Director of Quality Assurance.
NK setup the Jaipur Rugs Foundation under the Rajasthan Public Trust, to engage, develop and sustain the artisan network. Since day one, NK's vision has always been sustainable and enterprise driven solutions to the rural society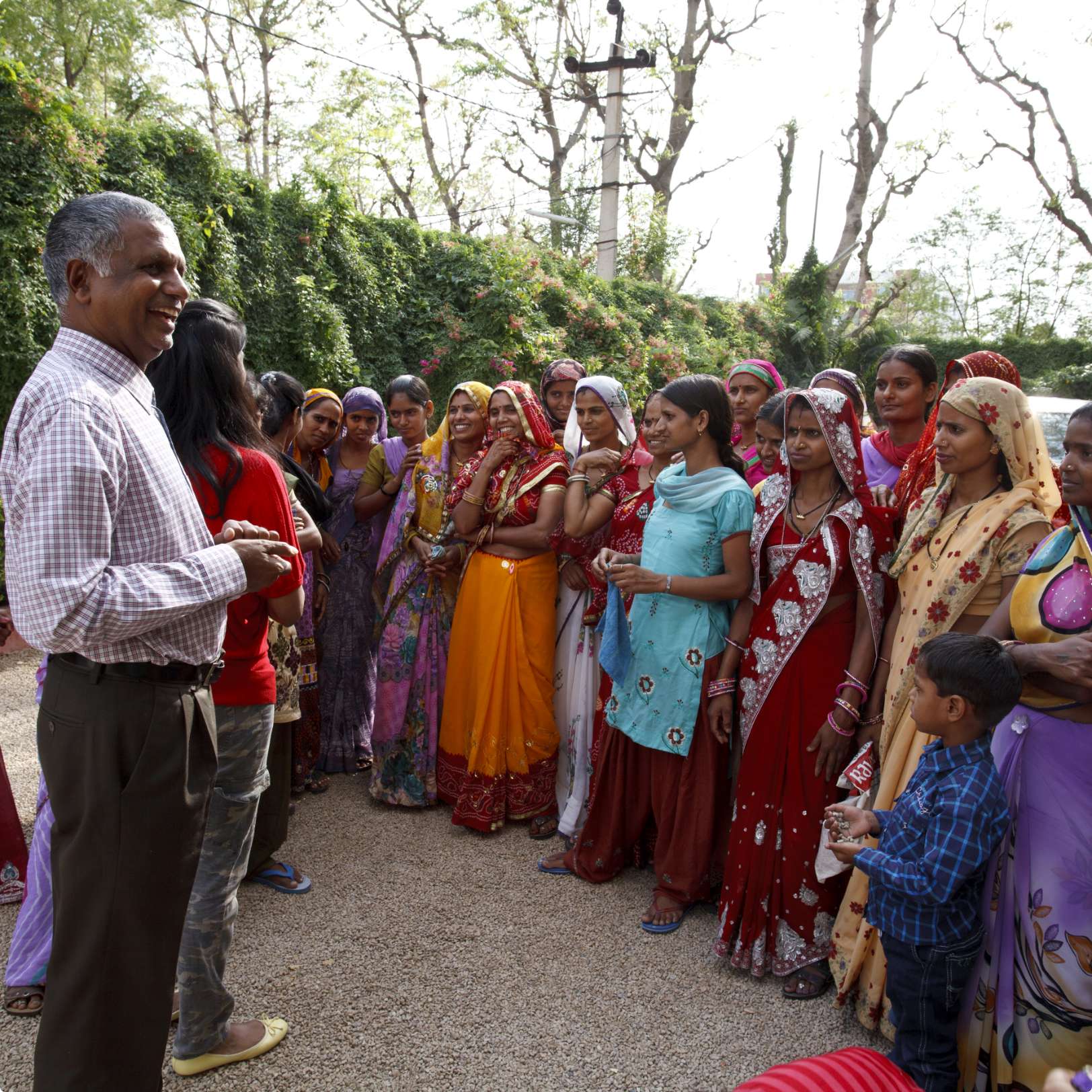 Artisan's network grew to 40,000. (2nd picture)
The organisation bagged their first international design award, 'America's Magnificent Design Award'. 
NK's younger son and daughter, Yogesh and Kavita joined the business, as head of Sales/Marketing and Design respectively. 
Jaipur Carpets was renamed as Jaipur Rugs Pvt. Ltd. 
A year of change, and new beginnings as the emphasis then shifted to unparalleled quality and innovation in designs, with the help of an amazing army of skilled artisans to create flawless pieces of art.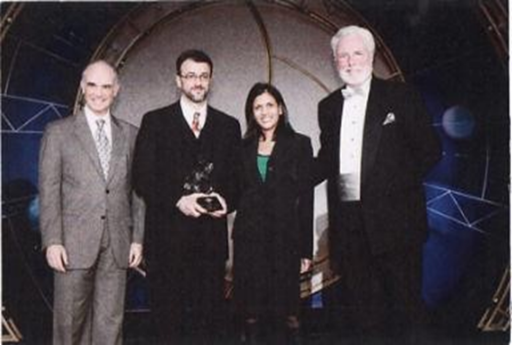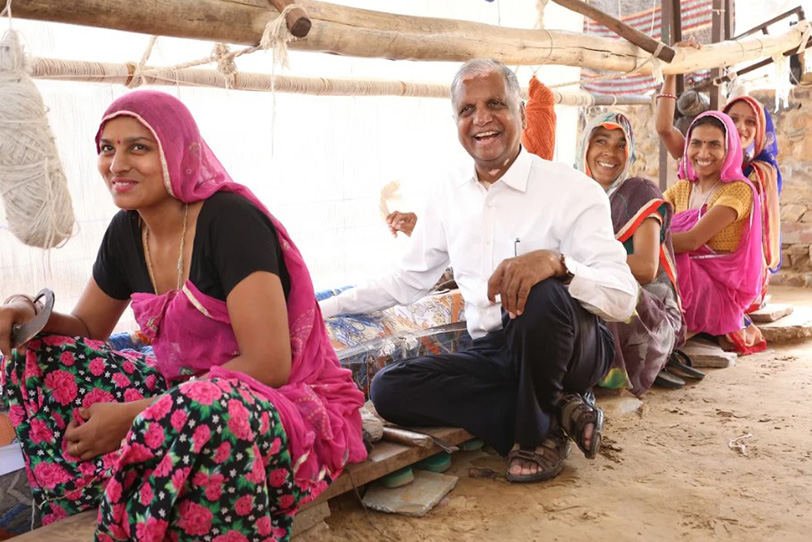 Production marked 1-Million Square Feet of Hand knotted Carpets. 
NK initiated digitalisation and Enterprise Resource Planning (ERP) implementation across the company to organise the supply chain.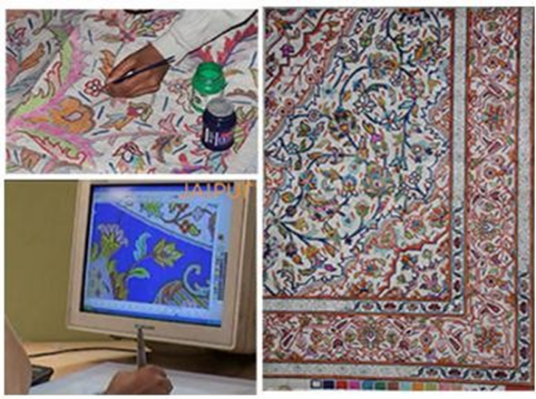 NK received a call from the Global Professor of Management,Dr. C.K Prahalad. Prahalad' approached NK to do a case study on the vertical integration model of Jaipur Rugs.
'Fortune at the Bottom of the Pyramid' by CK Prahalad was published bringing Jaipur Rugs to the international market. 
At the same time, NK also established the 'Higher School of Unlearning' to bring coherence between professionals and artisans. "We made the professionals work with our experienced but uneducated managers in different departments to develop a deep understanding of the business process. I also took the challenge to teach them the basic fundamentals to manage the business and people like ours, which they never learned in school and college. The idea was to help them 'find themselves through losing themselves".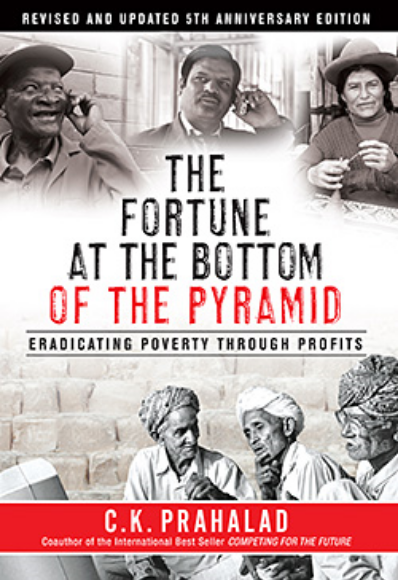 NK received Ernst and Young, Entrepreneur of the Year Award.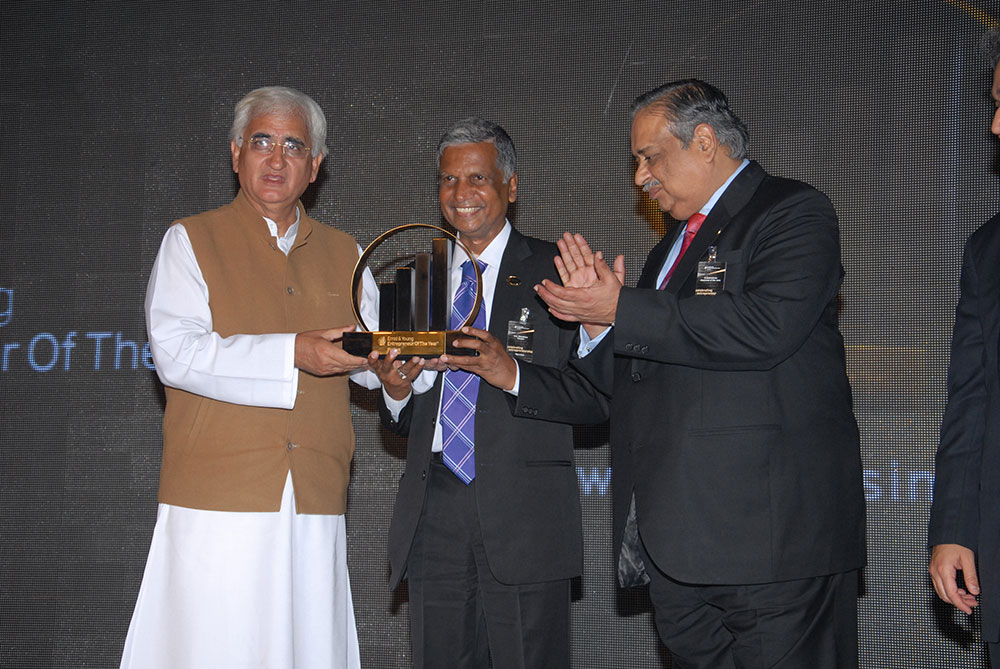 NK's daughter, Kavita  launched the Artisan Originals (now Manchaha) initiative. What started as an  experiment, soon turned into  a movement. For the first  time, the weavers in rural  Rajasthan got a chance to  become the designers of  their own rugs. Each rug  became a reflection of the  personality, emotions,  and life story of the  artisans.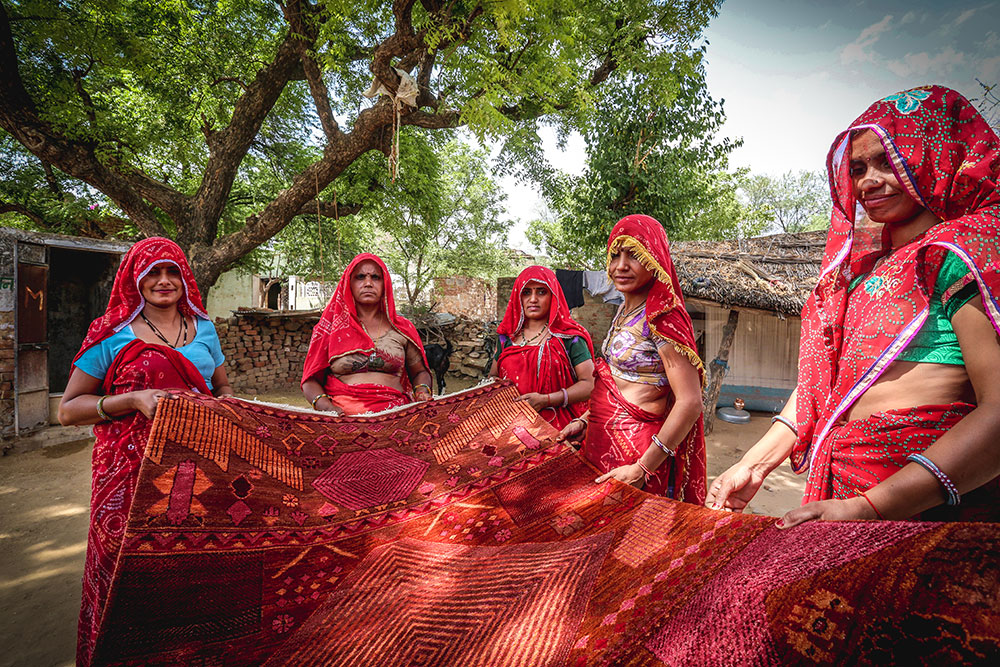 NK met ten partners of Bain and Company at a Leadership summit, and that's when the journey to restore Founder's mentality had begun.
NK changed the HR's department name to 'The Search for the Divine Soul'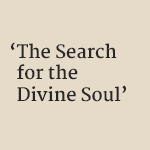 NK's youngest son, Nitesh joined the business as the Director of Innovation, Technology
Raj Sisodia and Michael J. Gelb covered Jaipur Rugs in their book, the 'Healing organisation' describing NK's vision of innocence and Jaipur Rugs' as an ashram.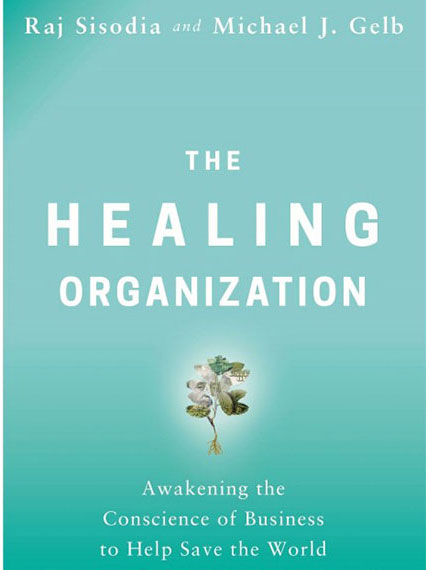 Present day and
Vision beyond!
NK's vision is to create the best artisan proposition for the Global Hand Knotted carpet industry, by connecting the artisans and customers directly to each other and nurturing co-creation. NK's relationship with the artisans has only grown stronger. He says,  "I am not the owner of this business, the real owners are people who put in their hard work to produce beautiful carpets which are liked by customers around the world." 
His mission is to bring the weavers art directly into the home; thereby providing the consumers the blessings of the village and warmth of the home which in turn,  develops weavers in their journey of becoming an artist.
He believes that business is a process of self discovery, and in doing so, one can succeed in letting go of all anxieties, fears and ego that stop them from growing and experiencing what is pure.
"No one is born perfect nor ever will be, but striving to be better is what makes life worth living and that is what will lead you to true contentment. So don't be scared to lose yourself. The person that emerges out of the maze might just surprise you"